The concept of the Career Academy began in in the US in 1969 and is essentially centred around preparing students for the transition from academic study to practical education and applied education to achieve real world benefits in the workplace.
Academic studies teach theory and procedures for a wide range of subjects but students who graduate often find the real world working environment very different to what they expected.
Many small business employers are reluctant to take on graduates from university or even those with a vocational certificate after completing a vocational training course because although they have demonstrated the resilience to stick to deadlines and be persistent in their learning they don't have real world experience.
Who enrols into the Career Academy
Workface Career Academy is career-related and includes academic courses with work related practical tasks.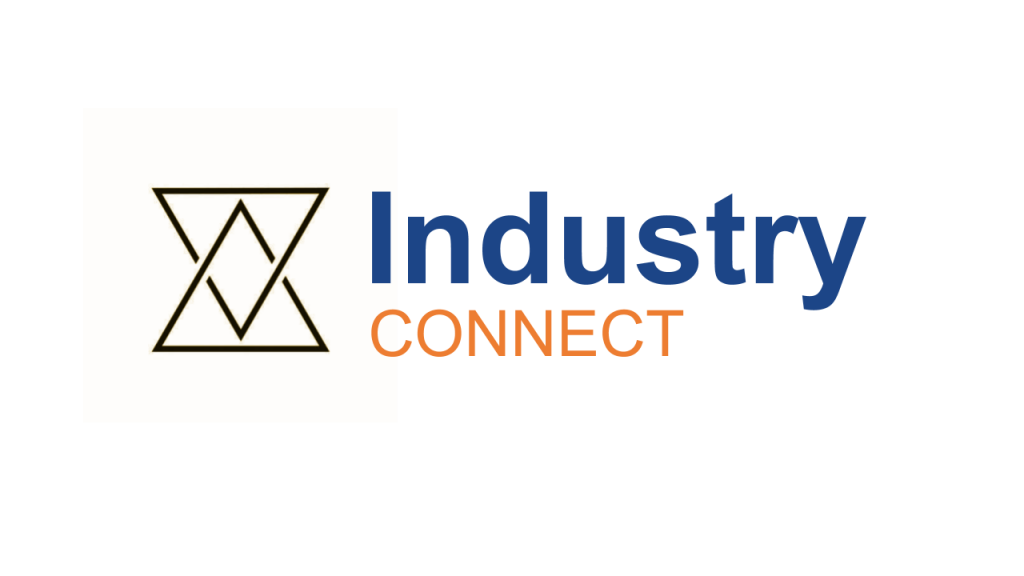 Our Premium Short Courses with Industry Connect enables students to perform research assignments to better understand how the academic skills they learn are applied in the real world – in conjunction with access to a real world practitioner like a
bookkeeper,
virtual assistant, and
digital marketing consultant.
Learn more about Industry Connect
Helping Students since 2012
Since their inception, the career academy concept involves a practical education process that has widened to include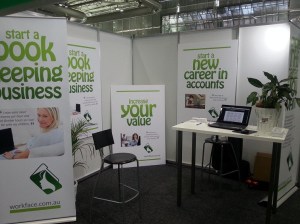 international students who need a practical, hands-on understanding of local business environments,
mature aged students who are returning to the workforce and want to understand how the working environment has changed, and
secondary students who want to better prepare for postsecondary education or junior level roles in real jobs.
Students enrolling in our career academy pathways understand the value of applied education.
12 months Course Extension
Need to extend your course access for another 12 months?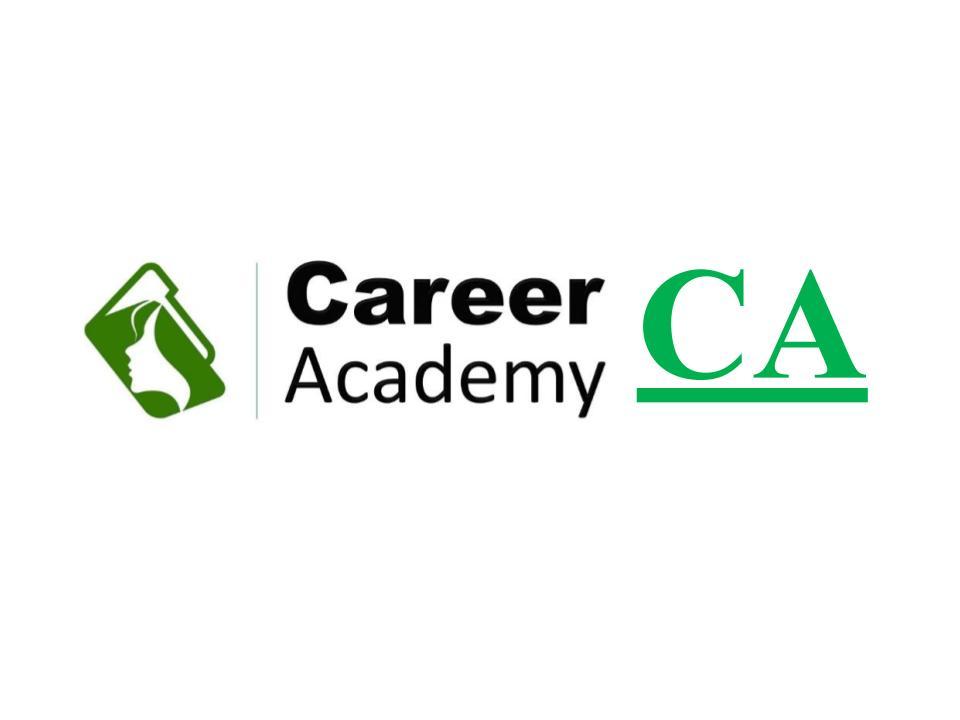 With the Career Academy Continuous Access plan you can get Continuous Access to EVERY course you have already enrolled into.
Career Academy CA is designed to help busy students who
haven't had time to complete their studies, and
workers or contract bookkeeper who want continuous access to training and support materials for their work.
At $49 per year it's very inexpensive and gives you access to our support team and new course training resources that we update regularly to keep up with changes in the online software we teach.
Inquire about Continuous Access Now
Learn Express $35! and
Trial for 10 days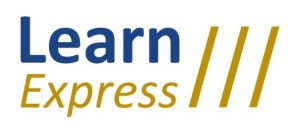 Learn Express is an exciting new way to learn how to use software and Internet services in accounting and bookkeeping and office administration.
It's a low cost learning club that gives you a low cost way to learn how to use the software used by most businesses in Australia.
Training Manuals included in PDF format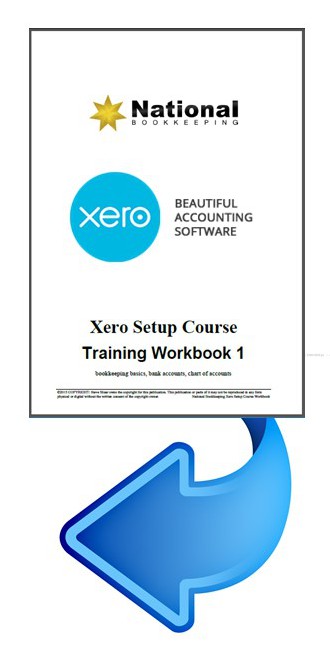 We create our own training course manuals, exercise files and video tutorials and when you enrol into a Premium Short Course they are all included in the course fees.
The training manuals are available for you to download as a PDF file and keep forever and if you want to print them you can easily do so at organisations like Officeworks.
These training manuals contain the step-by-step exercises that will give you practical skills using the software. This increases your confidence when applying for jobs and in job interviews.
Ask about our FREE Xero training course manual.
Access Detailed Information
Get information, prices, support and career recommendations
Internships
Career Academy students are more valuable to employers because they understand that when education is applied to an activity in the office it often doesn't go to plan.
A students ability to discover problems, troubleshoot to find skills and perform their tasks with patience and persistence are very important. It's also important to communicate politely and positively particularly when it involves correspondence with clients, customers or suppliers.
Read on to discover Industry Connect and Internships available to our students.
Life and Study Skills are included
Over and above the technical and practical skills included in our courses we work with some expert educators, phycologists and industry practitioners who provide support materials for all students to help them reach their goals, manage their time better and become more resilient.
Current Promotion
Right now we are offering the Microsoft Excel ULTIMATE training course for free with selected Accounting and Bookkeeping PLUS and PRO Course packages that teach you how to use MYOB and Xero Accounting software.
This current promotion is for online courses which include Industry Connect and gives you an opportunity to work with us as a tutor or affiliate.
See BONUS Course Promotion information
Why choose the Career Academy pathways
Small businesses need employees who can jump right in and add value to the organisation immediately. Whereas large accounting and legal firms have systems and processes to manage high achieving university graduates as interns, small businesses don't.
Small businesses need employees with practical skills who can roll their sleeves up and get into the work at hand.
When you choose a training package which includes the online business courses you'll truly understand the power and responsibility that comes with being a business owner.
Training for Office Jobs
Every business has an office, even one person micro businesses and we provide the training and support to manage the financial, filing and digital marketing that support the delivery of products and services to customers.
Bookkeeping and Accounting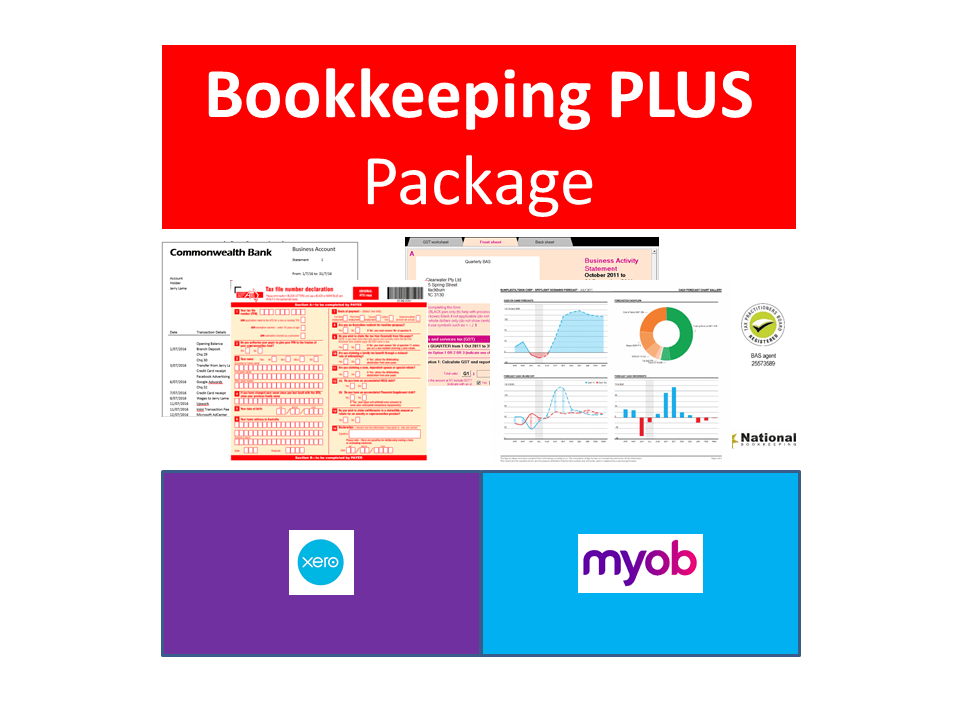 MYOB, Xero and QuickBooks Online are the leading accounting software providers in Australia and we have training packages on all of them – even combination packages.
Learn these software programs while performing practical tasks that are performed every day in most offices.
See Bookkeeping and Accounting Courses
Office Administration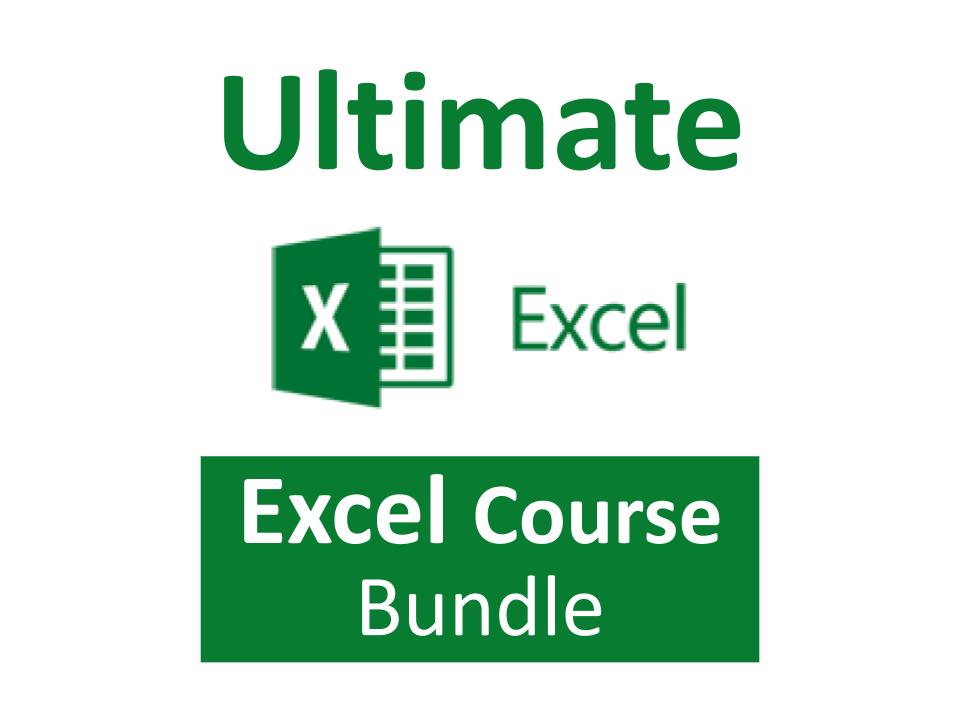 Microsoft Office programs Word, Excel and PowerPoint are still the lifeblood for managing office related activities.
These programs are used to create reports, proposals, presentations, contracts and most other files used in every business.
The biggest change in the last decade is where these files are stored and how staff access them.
Learn about Office Administration Courses
Digital Marketing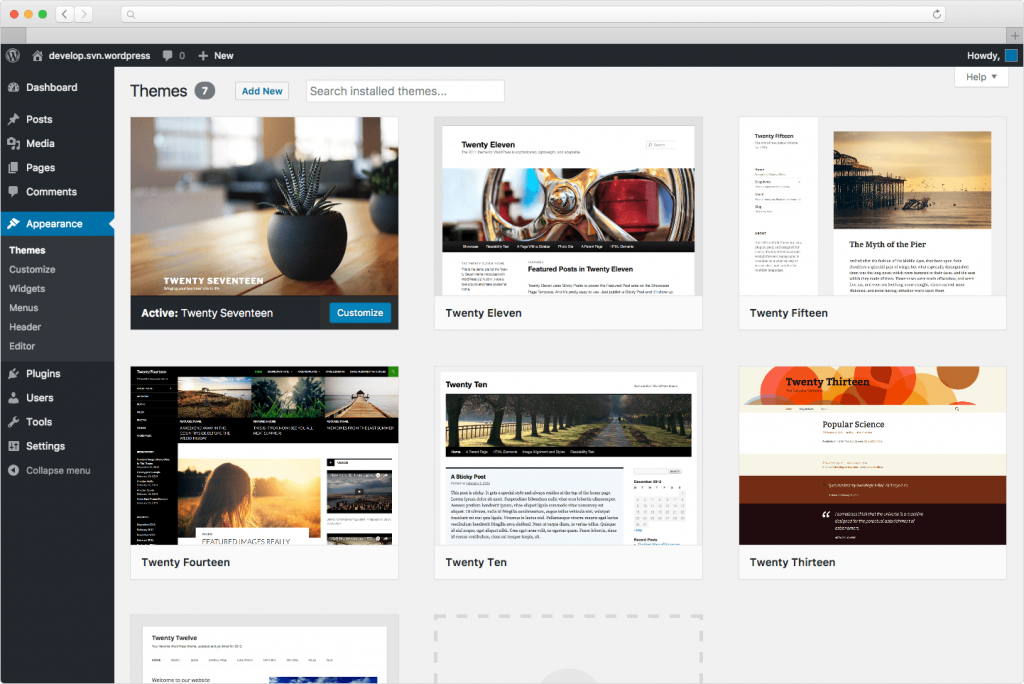 Most businesses have a website and use digital advertising and marketing to get discovered, encourage customers to get to know them and engage with clients.
Although this includes website aimed at making sales online tools are used for customer service and supporting existing clients than ever before.
Learn about Digital Marketing Courses
Feedback from BAS Agents and employers
Some BAS Agents and employers we've spoken to don't like hiring employees who have a Cert IV in Bookkeeping and Accounting because those employees believe their qualification means they shouldn't have to do the menial, junior level tasks such as:
Journal entries
Chasing up receipts from clients
Getting receipts from staff members
Fixing entries that are incorrect
Small business owners need to adapt to the different personalities of the people in their business, including their suppliers, staff and customers. This means that although they might be stressed about completing a project or managing their team they still have to be firm with late payers, kind to new customers and even handed when dealing with staff issues.
Small business owners are often the janitor, the customer service representative and the accounts person on any given day and to do this takes an enormous amount of humbleness and integrity – particularly if they want to create the right culture in their business. We like working with good BAS agents and small business owners and where possible we connect the two together.
It is important to connect at the Career Academy
The thing that we value the most is the connection between education and work, between courses and activities. The connection between students and businesses and we call this Industry Connect.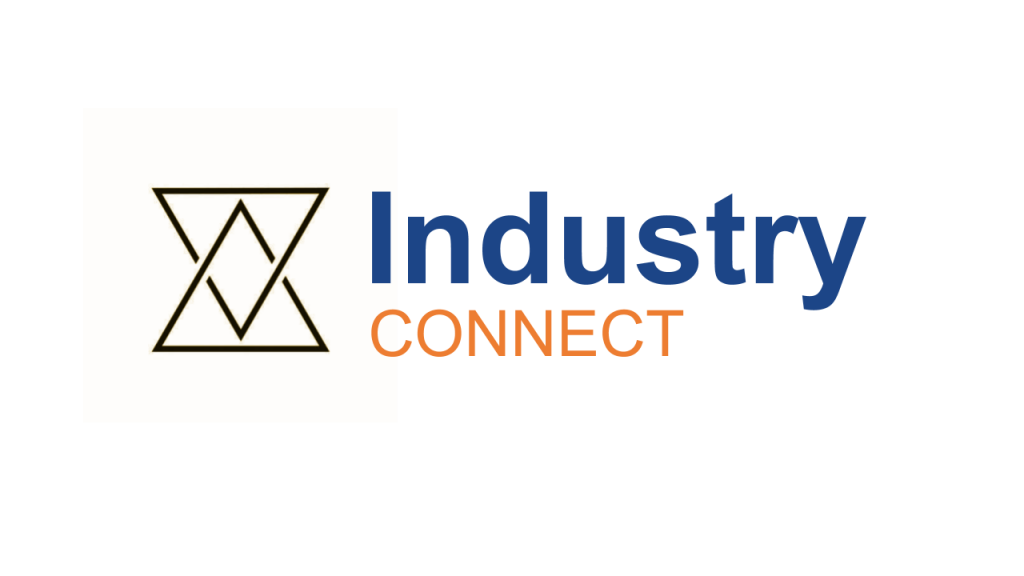 In the small business market, ever changing software and regulations means that business owners and managers need to constantly learn and adapt.
Software developers call this CICD – Continuous Improvement and Continuous Delivery and it is a principle we apply to our business every week, both internally and when we engage with our students, clients and partners.
This connection with industry enables us to prepare practical activities and assessments that enable our small business partners to provide meaningful input for students on the career academy journey.
Discover our Career Centre Resources
Get Certified and Accredited
Xero Partner Certification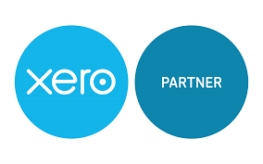 Getting Certified by Xero is desired by some students and we work with a Xero Partner to ensure that all students with this goal are prepared for the official certification questions and procedures.
Another other popular certification students seek is to become a Registered BAS Agent. Becoming a Registered BAS Agent is not mandatory to operate a bookkeeping business but it is if you want to perform BAS services as a contract bookkeeper.
When did the Career Academy begin in Australia?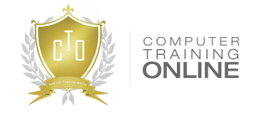 The Workface Career Academy began in Australia on 31st January 2012 when the Finance and Administration Academy Pty Ltd combined practical inductions for employees looking to perform work using Internet based tools.
These tasks include
office administration,
accounting,
technical support and IT support
customer service
sales training, and
digital marketing.
At that time the Australian Federal Government made an active push to educate it's population about the benefits of learning how to use cloud-based technology with the forecast improvement in Internet download speeds resulting from the NBN (National Broadband Network).
This initiative was called Telework and at the time it was considered revolutionary for people to work remotely from home. The Covid-19 pandemic made this normal for all of us!
Learn more about business projects that involved the Career Academy
Access Detailed Information
Get information, prices, support and career recommendations
Read some of our recent blog posts
What You Need to Buy and Grow an Online Bookkeeping Business Congratulations! You've decided to quit your boring nine-to-five job and buy an online bookkeeping business. You've agreed on a price with the vendor, decorated your home office and you're ready to go. Before you can start earning money however, there are a few things […]

Working for free is a last resort, but you'll learn a LOT and increase your confidence How much you charge for your services will depend on your confidence in your knowledge and experience, as well as your people and conversation skills. If you have been a small business bookkeeper or BAS Agent for five years, […]

Help Prospects Get To Know You Better With an Online Introduction Video Making cold calls, visiting local businesses and promoting your services online can seem like an insurmountable task when you're new and inexperienced. You may feel like an imposter, worried that prospective clients will see right through you or that you'll make a fool […]

Follow Up Your Introductory Calls With A Well-Worded Email and a Complimentary Value-Add After making your initial phone call to a local accountant, BAS agent or tradesperson the next step is to follow up with an email about your bookkeeping services. Offering a value-add such as a training manual or a free service shows that […]

How One Childcare Worker Made the Leap and Became a Self-Employed Xero Bookkeeper When Agnest decided to transition from a career in childcare to becoming a self-employed bookkeeper she didn't make the decision lightly. She had no experience in bookkeeping and as a mother to two small children, she knew that a change would require […]

How to Get the Industry Experience You Need for Junior Bookkeeping Jobs Many BAS agents and accounting firms will require you to have a formal qualification before considering you for a bookkeeping role. A Certificate IV in Bookkeeping and Accounting will provide you with the minimum training you need to become accredited, but will you […]

Which of these calls would YOU make to earn income and find work as a bookkeeper? At first glance, making calls to potential clients and employers may seem incredibly daunting, but with the right techniques and a bit of practice you'll become much more comfortable and increasingly productive for your bookkeeping business. Pick Up The […]

You need to schedule, confirm and remind clients about meetings You've placed an ad for your bookkeeping services, received an enquiry from a prospective client and booked a meeting. Well done! Before you break out the champagne however, there are a few things you need to do to ensure that you don't lose this client […]

Get job ads in your inbox and find out which skills businesses are looking for. Bookkeeping and payroll jobs are advertised regularly, however if you want to be eligible for the top jobs it pays to keep yourself informed about what employers are looking for. Setting up alerts on job sites allows you to not […]

There are dozens of new office admin & bookkeeping job ads EVERY day, even for remote workers! Find out how to get them via email When you're serious about finding a good office administration or bookkeeping job it pays to have alerts set up on the most popular job search sites. Job alerts save you […]