50% OFF Xero and MYOB Training Courses
Xero and MYOB Training Courses
Xero and MYOB Training for Setup & Configuration
Xero and MYOB Training Courses for Accounts Receivable, Accounts
Payable, Data Entry, Bank Reconciliation and journal entries
Xero and MYOB Training in Beginners to Advanced Payroll Administration
Xero Cashflow, Budgets & ROI Advanced Course
These Industry Recognised and Endorsed Xero and MYOB training courses use practical case studies based on real businesses and developed by bookkeepers from National Bookkeeping.
Bookkeeping Short Courses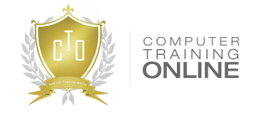 Pick and choose from our short course catalogue to learn specific skills designed around accounting jobs.
These courses are a good way to get started on beginner level skills for junior bookkeeping and accounts jobs or to target advanced Certificate level skills in Xero, QuickBooks & MYOB.
Explore these Bookkeeping Short Courses now to see course content, duration and price.
Industry Accredited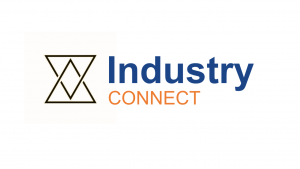 Receive industry recognised Certification and get help finding work or starting and managing a business using all the up-to-date technology and software integrations.
Xero and MYOB Bookkeeping PLUS and PRO packages include Industry Connect with an bookkeeping practitioner who is performing these tasks every day available to help you understand how software is used in practice.
Connect with the Bookkeeping Industry

Xero and MYOB Training Course packages with Industry Connect to get help and guidance in Job Seeking and Application.
Every training course package with Industry Connect also includes  membership of the National Bookkeeper Talent Pool to help you get discovered by businesses who are looking for a bookkeeper in your local area.
Career Centre, Industry Connect and Internships
The Career Academy Job Seeker, Job Getter, Industry Connect and Internship Programs provide you with transferable skills to increase your confidence and understanding to apply for an get the most ideal job for you.
Nationally Accredited Certificate Courses
If you want formal Australian qualifications to progress in your career or to become a contract bookkeeper and BAS Agent you need the Cert IV in Bookkeeping and Accounting.
If you are going to work in the Industry as a Contract Bookkeeper performing BAS Services you need to go through this certification process to become a BAS Agent.
Having said this if you work under the business accountant, BAS Agent or owner you can earn a good income as a Contract Bookkeeper without being a BAS Agent. National Bookkeeping has a business system to help you do this.
Bookkeeping Business & Contract Work
National Bookkeeping offer a low cost bookkeeping business startup program that is much cheaper than buying a bookkeeping business franchise.
As a contract bookkeeper you get to choose your own clients and work hours and you can build up a business asset that can later be sold.
Access Detailed Information
Get information, prices, support and career recommendations